Residential Lands for Sale in Madina
Last updated date:

Wed, 01 Mar 2023 08:47:44 GMT
50050 to 300000000

AED
Bir Uthman, Madina, Al Madinah Region

Residential Land

Al Difa, Madina, Al Madinah Region

Residential Land

Residential land for sale

Al Ranuna, Madina, Al Madinah Region

Residential Land

Al Baidaa, Madina, Al Madinah Region

Residential Land

Al Baidaa, Madina, Al Madinah Region

Residential Land

Shuran, Madina, Al Madinah Region

Residential Land

For sale a plot of land in the Shuran neighborhood of Madina

Shuran, Madina, Al Madinah Region

Residential Land

For sale land in Shuran district, Madina

King Fahd, Madina, Al Madinah Region

Residential Land

Residential Land | 688 SQM for sale in King Fahd District, Madina

Al Aziziyah, Madina, Al Madinah Region

Residential Land

Residential Land | 702 SQM for sale in Al Aziziyah District, Al Madina

Abu Kabir, Madina, Al Madinah Region

Residential Land

Fenced Residential Land for sale in Abu Kabir, Madina

Al Jamawat, Madina, Al Madinah Region

Residential Land

3 residential plots for sale in Al Jamawat Scheme, Madina

King Fahd, Madina, Al Madinah Region

Residential Land

Residential Land | 625 SQM for sale in King Fahd Scheme, Madina

Al Jarf, Madina, Al Madinah Region

Residential Land

Shuran, Madina, Al Madinah Region

Residential Land

Residential Land For sale in Shuran, Al Madina

Al Aridh, Madina, Al Madinah Region

Residential Land

For Sale Residential Land In Al Aridh, Madina

Al Tilal Scheme, Al Ranuna, Madina, Al Madinah Region

Residential Land

Residential Land For Sale In Al Tilal Scheme, Al Ranuna, Madina

Bir Uthman, Madina, Al Madinah Region

Residential Land

Residential Land For Sale In Bir Uthman, Madina

Al Aqoul, Madina, Al Madinah Region

Residential Land

Al Aridh, Madina, Al Madinah Region

Residential Land

Residential Land For Sale In Al Aridh, Madina

Shuran, Madina, Al Madinah Region

Residential Land

Hamra Al Asd, Madina, Al Madinah Region

Residential Land

Land for sale in Hamra Al Asd, Madina

Bagdo, Madina, Al Madinah Region

Residential Land

Land For Sale In Bagdo, Madina

Al Aweyna Scheme, Al Aqoul, Madina, Al Madinah Region

Residential Land

Residential land for sale in Al Aweyna Scheme, Madina

Al Hijra, Al Qaswa, Madina, Al Madinah Region

Residential Land

Residential Land For Sale In Al Hijra, Al Qaswa, Madina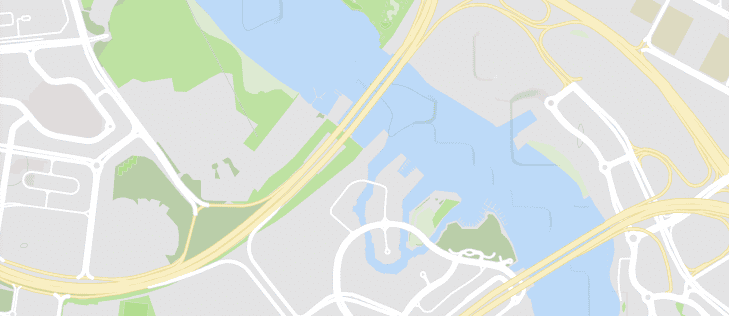 See Listings on the Map
Explore the area
Be the first to hear about new properties
Al Madinah Almonawara (Taiba)
Al Madinah is the second main place in the Islamic world as the Al Masjed Al nabawy exists there. It is one of the three mosques that prophet Mohamed said about them: "Do not set on a journey except for three mosques i.e. Al Masjed Al Haram, the mosque of Allah's messenger, and the mosque of Al Aqsa". Al Madinah is the place where prophet Mohamed decided to travel to. It was called back then Yathreb. It is known as one of the safest areas in Saudi Arabia; moreover, its residences are known of their kindness. It is enough for Al Madinah to be the place where prophet Mohamed had been buried. Thus, the holy Rawda, one of the heaven's gardens, exists there between the prophet's grave and his pulpit. For those who wish to enjoy their visit to Al Madinah should visit Al Masjed Al nabawy where one prayer in is better than one thousand prayers in any other mosque except Al Masjed Al Haram.
AlMadinah's most important places:
Mosques: The prophet's mosque – the seven mosques – Qoubaa mosque. The Islamic areas: Al Baqee – location of Badr Foray – the grave of Ohod Battle's Martyrs. Governmental landmarks: Al Madinah Al monawara municipality – Al Hijaz rail station – Prince Mohamed bin Abdel Aziz International Airport – Prince Sultan bin Abdel Aziz Palace. Cultural landmarks: King Abdel Aziz Library – the Islamic University – Taiba University. Madinah Hospitals: King Abdullah medical city - Prince Sultan Hospital – King Fahd Hospital. Gardens: King Fahd central park – Ohod martyrs garden – Prince Mohamed garden. Malls and Restaurants: Al Nour mall – Rotana Mall – Al Baik restaurant – Pizza Hut. Hotels: Hilton – Ramada – Moevenpick. Land for sale in Al Madinah: It is known that Al Madinah is a touristic religious place, and many muslims visit it every year. This makes the land real estate market prosper especially which is offered for sale. Lands in Jeddah prices in there depend on its location, area, the services available for, and the purpose of it whether commercial, industrial, or residential. Commercial purpose: Those who intend to set up a commercial project, should start by owning the land first. They should search for land that is close to Al Masjed Al Nabawy as much as they can. Moreover, the land area should be suitable for their project. Industrial purpose: Those who intend to set up an industrial project, should search for land that is located in an industrial zone where certain services are available such as, paved roads. It is advisable that the land is away from the populated zones. Residential purpose: Those who intend to set up a residential project such as building a block, a villa or even a huge compound, should search for a piece of land whose area is suitable. Moreover, it should be close to the main roads that ease access to it. For example, if it is going to be a block, they should think of the renter whether he belongs to middle class or to the elite one. This would ease choosing the appropriate zone to start building the block. If it is going to be a villa, they should search for a piece of land that is located within villas zone in elite neighborhoods, such as al Azhary or Al Fisaliyah.