Last updated date:

Mon, 10 Apr 2023 09:35:21 GMT
500000 to 2600000

AED
Residential Land

Area:

580 Sq. M.

Land for sale in Al Nahdah, north of Jeddah | 580sqm

Al Nahdah, North Jeddah, Jeddah, Western Region

Residential Land

Area:

500 Sq. M.

Land for sale in Al Nahdah, north of Jeddah | 500sqm

Al Nahdah, North Jeddah, Jeddah, Western Region

Residential Land

Area:

500 Sq. M.

Land for sale in Al Nahdah, north of Jeddah | 500sqm

Al Nahdah, North Jeddah, Jeddah, Western Region

Residential Land

Area:

377 Sq. M.

Land for sale in Al Nahdah, north of Jeddah | 377sqm

Al Nahdah, North Jeddah, Jeddah, Western Region

Residential Land

Area:

372 Sq. M.

Land for sale in Al Nahdah, north of Jeddah | 372sqm

Al Nahdah, North Jeddah, Jeddah, Western Region

Residential Land

Area:

500 Sq. M.

Land for sale in Al Nahda neighborhood, north of Jeddah

Al Nahdah, North Jeddah, Jeddah, Western Region

Residential Land

Area:

500 Sq. M.

Land for sale in Al Nahda neighborhood, north of Jeddah

Al Nahdah, North Jeddah, Jeddah, Western Region

Residential Land

Area:

58 Sq. M.

Residential Land | 625 SQM for sale in Al Noor District, North of Jeddah

Al Noor District, Obhur Al Janoubiyah, North Jeddah, Jeddah, Western Region

Residential Land

Area:

58 Sq. M.

Residential Land | 625 SQM for sale in Al Noor District, North of Jeddah

Al Noor District, Obhur Al Janoubiyah, North Jeddah, Jeddah, Western Region

Residential Land

Area:

58 Sq. M.

Land for sale in Taiba neighborhood, north of Jeddah

Taiba District, North Jeddah, Jeddah, Western Region

Residential Land

Area:

29 Sq. M.

Land for sale on Ghanem Bin Rajeh Bin Qatada Street, Al Nour neighborhood, north of Jeddah

Al Noor District, Obhur Al Janoubiyah, North Jeddah, Jeddah, Western Region

Residential Land

Area:

50 Sq. M.

Residential land for sale in Al Sawari, North Jeddah

Al Sawari, North Jeddah, Jeddah, Western Region

Residential Land

Area:

58 Sq. M.

Reasdintal land for sale in Dhahban, North Jeddah

Dhahban, North Jeddah, Jeddah, Western Region

Residential Land

Area:

50 Sq. M.

Residential land for sale in Al Sawari, North Jeddah

Al Sawari, North Jeddah, Jeddah, Western Region

Residential Land

Area:

74 Sq. M.

Residential land for sale in Jawhart Al Aroos, North Jeddah

Jawhart Al Aroos, North Jeddah, Jeddah, Western Region

Residential Land

Area:

74 Sq. M.

Residential for sale in Jawhart Al Aroos, North Jeddah

Jawhart Al Aroos, North Jeddah, Jeddah, Western Region

Residential Land

Area:

84 Sq. M.

Residential land for sale in Jawhart Al Aroos, North Jeddah

Jawhart Al Aroos, North Jeddah, Jeddah, Western Region

Residential Land

Area:

84 Sq. M.

Land for sale in Dhahban, North Jeddah

Dhahban, North Jeddah, Jeddah, Western Region

Residential Land

Area:

64 Sq. M.

Residential Land | 690 SQM for sale in Al Amwaj, North of Jeddah

Al Amwaj, North Jeddah, Jeddah, Western Region

Residential Land

Area:

76 Sq. M.

Residential Land | 814 SQM for sale in Al Zumorrud, North of Jeddah

Al Zumorrud, North Jeddah, Jeddah, Western Region

Residential Land

Area:

98 Sq. M.

Residential Land | 1050 SQM for sale in Al Yaqout, North of Jeddah

Al Yaqout, North Jeddah, Jeddah, Western Region

Residential Land

Area:

98 Sq. M.

Residential Land | 1050 SQM for sale in Al Yaqout, North of Jeddah

Al Yaqout, North Jeddah, Jeddah, Western Region

Residential Land

Area:

58 Sq. M.

Residential Land | 625 SQM for sale in Dhahban, North of Jeddah

Dhahban, North Jeddah, Jeddah, Western Region

Residential Land

Area:

36 Sq. M.

Residential Land | 384 SQM for sale in Madinat Al Bohairat, North of Jeddah

Madinat Al Bohairat, North Jeddah, Jeddah, Western Region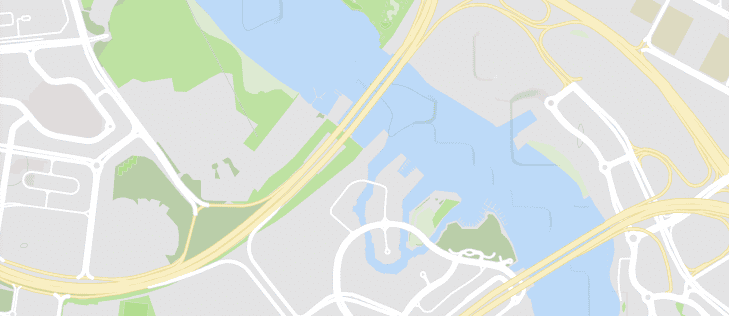 See Listings on the Map
Explore the area
Be the first to hear about new properties
Useful links
Residential, Commercial and Private Lands in Jeddah
Jeddah is the second largest city in Saudi Arabia after Riyadh and the biggest city in the Western region or Makkah region; therefore, the land market is active and lively in Saudi Arabia.The demand on it is increasing day after another because of building new houses and setting up new major projects. Prices vary from one region to another; they are higher, of course, in high-class neighborhoods that are close to the services than in poor, far, and lifeless regions, so one should be very careful and mindful when choosing a land, making sure that it meets and satisfies all his / her needs and requirements. When you intend to buy a land to build your house on, you should take two things into serious consideration: the quality of the neighborhood and how classy it is. People prefer to live in places that are far from industrial areas, to avoid the severe traffic jams and the pollution in these places, one should also be keen on living in a place where services are available and nearby.
Distribution of Lands and their Different Purposes
People who search for lands to buy in Jeddah have different purposes, some of them look for lands on land in saudi arabia which they can build different properties; villas, buildings, houses, complexes etc. Others have agricultural, industrial or commercial purposes, so each investor chooses his land according to his aims and intentions. We will mention -in detail- what we advise any investor or buyer to do when buying a land in a city like Jeddah. Let's start with the first case, when an investor buys a specific land and leaves it for a while till its price becomes higher and then sell it, this is considered to be a long-term investment to some extent, it is better to buy lands that are in promising regions, neither too far from the residential areas nor too close to them, because prices there are very high. Other investors buy lands for industrial proposes like building a factory or something of the sort, in this case it is better if the land is far away from the residential areas and close to other factories where roads are well-paved and not to mention that factories are easily licensed there. But if the factory produces chemical gases, it should be built very far away from residential areas. Commercial lands has also high demand in Jeddah, especially when they are located on main streets, their prices vary from one place to another; they range from 1000 to 7000 Riyals per meter. But most demanded lands in Jeddah are the residential ones, if your aim is to build a luxurious villa, then you should search in Al -Basateen neighborhood and if you look for a quiet, serene, and beautiful neighborhood with lots of services available, you should search for a land in Al -Muhammadeya neighborhood.