Last updated date:

Thu, 02 Mar 2023 11:22:48 GMT
300 to 36000

AED

yearly
Al Aziziyah, Madina, Al Madinah Region

Apartment

.

Nubala, Madina, Al Madinah Region

Apartment

.

Shuran, Madina, Al Madinah Region

Apartment

Annex For Rent In Shuran, Madina

Al Hijra, Al Qaswa, Madina, Al Madinah Region

Apartment

.

Al Qaswa, Madina, Al Madinah Region

Apartment

Furnished apartments for monthly rent in Al Qaswa, Al Madina

Hamra Al Asd, Madina, Al Madinah Region

Apartment

apartments for rent in Hamra Al Asd, Madina

Al Hijra, Al Qaswa, Madina, Al Madinah Region

Apartment

Apartment For Rent In Al Hijra, Al Qaswa, Madina

Al Hijra, Al Qaswa, Madina, Al Madinah Region

Apartment

Apartment for yearly rent in Al Hijra, Madina

King Fahd, Madina, Al Madinah Region

Apartment

Apartment of 4 BDR for rent in King Fahd Scheme, Madina

Bani Muawiyah, Madina, Al Madinah Region

Apartment

For rent furnished apartment, in Bani Muawiyah neighborhood, Medina

Al Usayfirin, Madina, Al Madinah Region

Apartment

For rent furnished apartment in Al Usayfirin, Madina

Al Aridh, Madina, Al Madinah Region

Apartment

King Fahd, Madina, Al Madinah Region

Apartment

Ground floor apartment for monthly rent in King Fahd district of Madina

Nubala, Madina, Al Madinah Region

Apartment

Annex for rent in Nubala, Madina

King Fahd, Madina, Al Madinah Region

Apartment

Ground Floor Apartment For Rent In King Fahd, Madina

Al Ghabah, Madina, Al Madinah Region

Apartment

Singles Apartment For Rent In Al Ghabah, Madina

Al Aridh, Madina, Al Madinah Region

Apartment

For rent furnished apartment in A aridh district, Madinah

Qurban, Madina, Al Madinah Region

Apartment

For rent furnished apartment per month in Qurban, Madina

Al Sad, Madina, Al Madinah Region

Apartment

Singles apartment for rent in Musa Bin Al-Sayeb Street in Al Sad District, Madina

Al Aridh, Madina, Al Madinah Region

Apartment

Apartment For Rent in Al Aridh, Madina

Shadhah, Madina, Al Madinah Region

Apartment

Apartment for rent in Shadhah, Madina | 4 BR

Nubala, Madina, Al Madinah Region

Apartment

Mudhainib, Madina, Al Madinah Region

Apartment

Family apartment for rent in Ibn Ammar Street in Mudhainib District, Madina

Al Aridh, Madina, Al Madinah Region

Apartment

Families apartment for monthly rent in Al Aridh District, Al Madina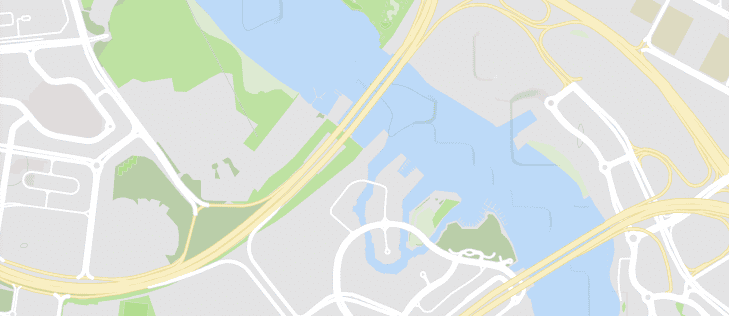 See Listings on the Map
Explore the area
Be the first to hear about new properties
Al Madinah: The City of Prophet Mohammed
Al-Madina is one of the most valuable cities for Muslims around the world. There you will find the Prophet's Mosque and find the oldest mosques in the world. The city lies beside another important symbol of Islam which is the holy city of Makkah. Medina is located in the Western Region of Saudi Arabia and is also the capital city area. Madina is located in a highly privileged location; it is not so far from the major cities in the Kingdom, such as the city of Jeddah and Makkah. In addition it's just 150 km far away from the Red Sea. The size of the city is about 589 square kilometers and the majority of this space is the urban area and the rest of the space is made up of mountains, villages and lands. The population in the city is around 1.3 million which is considered a big population in the kingdom and one of the top 6 cities in the kingdom in terms of population. Therefore, due to this number of population and the continuous increase in the number of population, it is becoming more difficult to find properties and especially apartments with suitable prices in this city.
Apartments in Al-Madinah
The real estate market in the city is very important market and is one of the most important markets in the Kingdom, especially at certain times of the year like Ramadan, and the period of Hajj and Umrah. Al Madinah Saudi Arabia has a very large number of hotels including international as well as local ones, especially in the downtown areas and surrounding the mosque of the Prophet and they are always fully booked during the month of Ramadan and the period of Hajj and Umrah. In those times in the Holy Year it is very difficult to get accommodation in quickly and with reasonable prices. What also happens during this period of the year is that the property owners force the current tenants to leave for a short time and they rent their homes or their units during this period to people who are looking for housing and this enables the property owners to make more profit during this period. If you have an apartment rather than a villa for example, you can make more money as a property owner by renting it during this time; as apartments are always easier to rent than villas.
So how much does it cost to buy an apartment in Al-Madinah and how much is the price to rent them?
According to the increase in prices in the last few years, the prices are volatile and always changing. The range to rent furnished apartments in Al-Haram area for example can be between 300 SR and 1000 SR per day depending on many things. Moreover, the price of owning an apartment keeps increasing too, so you should buy an apartment as soon as you have the chance to do so.