Residential Lands for Rent in Riyadh
Last updated date:

Thu, 16 Mar 2023 12:23:26 GMT
19750 to 9361000

AED

yearly
Al Sharq, East Riyadh, Riyadh, Riyadh Region

Residential Land

Al Arid, North Riyadh, Riyadh, Riyadh Region

Residential Land

Hittin, North Riyadh, Riyadh, Riyadh Region

Residential Land

Al Mahdiyah, West Riyadh, Riyadh, Riyadh Region

Residential Land

Land for rent in a neighborhood, Omar Bin Wahb Street, Al -Mahdia neighborhood, Riyadh, Riyadh

Dur Bader Compound, Al Rayyan, East Riyadh, Riyadh, Riyadh Region

Residential Land

Land for rent in Wadi Jizan Street, Badr neighborhood, Riyadh, Riyadh

Al Narjis, North Riyadh, Riyadh, Riyadh Region

Residential Land

Land for rent on Othman bin Affan Road, Al -Narges neighborhood, Riyadh, Riyadh

Al Narjis, North Riyadh, Riyadh, Riyadh Region

Residential Land

Land for rent in Prince Faisal bin Bandar bin Abdulaziz Street, Al -Narges neighborhood, Riyadh, Riyadh

Dahiat Namar, West Riyadh, Riyadh, Riyadh Region

Residential Land

Residential Land | 936 SQM for rent in Dahiat Namar, West of Riyadh

Al Ghadir, North Riyadh, Riyadh, Riyadh Region

Residential Land

Residential units for rent Al ghadir District, North Riyadh

Al Nada, North Riyadh, Riyadh, Riyadh Region

Residential Land

أرض للإيجار في حي الندى ، الرياض ، الرياض

Al Nada, North Riyadh, Riyadh, Riyadh Region

Residential Land

أرض للإيجار في حي الندى ، الرياض ، الرياض

Al Nada, North Riyadh, Riyadh, Riyadh Region

Residential Land

أرض للإيجار في حي الندى ، الرياض ، الرياض

Al Nada, North Riyadh, Riyadh, Riyadh Region

Residential Land

أرض للإيجار في حي الندى ، الرياض ، الرياض

Tuwaiq, West Riyadh, Riyadh, Riyadh Region

Residential Land

For rent residential or commercial land in Tuwaiq, west of Riyadh

Banban, North Riyadh, Riyadh, Riyadh Region

Residential Land

Residential land 800 SQM for rent in Banban, North of Riyadh

Banban, North Riyadh, Riyadh, Riyadh Region

Residential Land

Residential land for rent in Banban, North of Riyadh

Banban, North Riyadh, Riyadh, Riyadh Region

Residential Land

Residential land for rent in Banban, North of Riyadh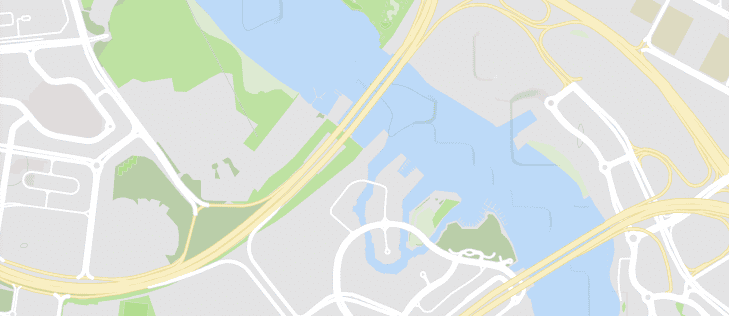 See Listings on the Map
Explore the area
Be the first to hear about new properties
Al-Riyadh, in which local investors as well as foreign ones are being more interested about, became a tempting target for real estate investments, especially in the Northern areas in Al-Riyadh. Many huge and major commercial projects were set up there in an attempt to meet the needs of the increasing number of people there. Consequently, the demand on buying lands increased. Most of the time, investors buy lands in order to build commercial properties, apartment, malls, villas etc These days, there are large projects in Al-Riyadh that aim to enhance the infrastructure in the area, which will - undoubtedly- increase the demand on the lands in the future. Land market is considered one of the markets in which the demand increases day after another. There are lots of spacious lands in Al-Riyadh which is one of the biggest cities in the Arab world in terms of the area.That assures that lands will never end there. But that doesnt mean that all these lands are financially and commercially valuable, since some of them are far away from the populated areas. So when you think of renting a land you should take into consideration some crucial points, like the quality of the neighborhood and the areas around it. It is worth mentioning that the real estate market in Saudi Arabia in general and in Al-Riyadh in particular has never witnessed a drop in prices ever. Prices are continuously increasing as a result of the increasing number of the population, which made housing issues one of the most important considerations of the government and it always tries to solve any problem in this matter.
The Role of Riyadh Province
Al-Riyadh government is exerting great efforts to carry out some works, for which it should be appreciated. Such projects include the (electronic public lottery) which the municipality of Al-Riyadh started for all people who were granted lands in Al-Riyadh, more than eight thousand people benefited from this generous granting and they were divided into 41 groups. Lands' prices vary according to the region, how far they are from the services and other factors but it is expected that prices will be 30% lower in the lands that are far from the city centers. In this regard, the prices of these lands are expected to drop in case the Ministry of Housing continues working on its programs, rent of apartments and other housing units will drop as well, the same is expected to the real estate market in general and the lands market. There are other reasons that led to this recession, for example; many investors are building housing units then they offering them in markets and this created a large supply and small demand as a result of the lack of funding and the high interests banks impose on loans. All these factors led to this drop in prices.