Apartments for Sale in Saudi Arabia
Last updated date:

Thu, 25 May 2023 10:46:40 GMT
510000 to 1270000

AED
Okaz, South Riyadh, Riyadh, Riyadh Region

Apartment

Al Narjis, North Riyadh, Riyadh, Riyadh Region

Apartment

Al Narjis, North Riyadh, Riyadh, Riyadh Region

Apartment

Al Narjis, North Riyadh, Riyadh, Riyadh Region

Apartment

Alawali, West Riyadh, Riyadh, Riyadh Region

Apartment

Al Tahliyah, Khamis Mushait, Aseer Region

Apartment

Al Salamah, North Jeddah, Jeddah, Western Region

Apartment

Al Salamah, North Jeddah, Jeddah, Western Region

Apartment

Al Taiaser Scheme, Central Jeddah, Jeddah, Western Region

Apartment

Al Taiaser Scheme, Central Jeddah, Jeddah, Western Region

Apartment

Al Nada, North Riyadh, Riyadh, Riyadh Region

Apartment

Al Hamra, Al Khobar, Eastern Region

Apartment

Al Narjis, North Riyadh, Riyadh, Riyadh Region

Apartment

Qurtubah, East Riyadh, Riyadh, Riyadh Region

Apartment

شقة للبيع حي قرطبة ، شرق الرياض

Qurtubah, East Riyadh, Riyadh, Riyadh Region

Apartment

Apartment For Sale In Qurtubah, East Riyadh

Qurtubah, East Riyadh, Riyadh, Riyadh Region

Apartment

Apartment For Sale In Qurtubah, East Riyadh

Al Malqa, North Riyadh, Riyadh, Riyadh Region

Apartment

Al Narjis, North Riyadh, Riyadh, Riyadh Region

Apartment

Al Salamah, North Jeddah, Jeddah, Western Region

Apartment

Al Mousa, Tuwaiq, West Riyadh, Riyadh, Riyadh Region

Apartment

Qurtubah, East Riyadh, Riyadh, Riyadh Region

Apartment

Apartment For Sale In Qurtubah, East Riyadh

Al Taiaser Scheme, Central Jeddah, Jeddah, Western Region

Apartment

Al Taiaser Scheme, Central Jeddah, Jeddah, Western Region

Apartment

Al Salamah, North Jeddah, Jeddah, Western Region

Apartment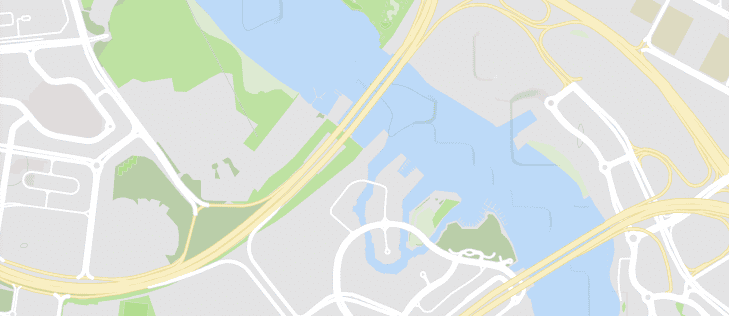 See Listings on the Map
Explore the area
Be the first to hear about new properties
A Decrease in Property Ownership
A recent Saudi study has revealed that 78% of the people living in Saudi Arabia are renting the apartments properties they live in. This figure is compared to only 22% who actually own the properties they currently live in. These figures are considered worrying looking to that Saudi Arabia is a high income nation but nevertheless the country has been facing enormous housing problems. The head of Jeddah chamber of commerce said in a recent real-estate auction that the current apartment prices offered in parts of Jeddah are considered totally illogical. Looking to that some of the apartments in the elegant neighborhoods reached the one million Saudi Riyals and sometimes even more, which is considered still too much for the majority. According to the prices in the real-estate marketplace, 250 square meters apartments cost around 500,000 Saudi Riyals. These are the prices offered when the neighborhoods are built. The majority of expatriates working in the kingdom are also renting the properties they live in and also the Saudis do the same, only recently both the expatriates as well as the Saudis started buying properties.
Different Cities, Different Prices
There are a lot of cities and provinces in Saudi Arabia. Some of them are big and major while others are small and thus the properties prices differ accordingly. The prices of apartments in the major three cities; Khobar, Riyadh and Jeddah are a lot more expensive than apartments in other small cities like Yanbu or Najran. The yearly rent prices of apartments in the top three cities starts with 18,000 Saudi Riyals and it can reach over 75,000 Riyals. On the other hand, looking to the buying prices in the top cities, it starts with 300,000 Riyals and it can reach one million Riyals. Nevertheless, the apartments prices decreased by 4% in the whole country in the last period.
Structure of Apartments in KSA
The structure of apartments in Saudi Arabia is a little bit different than the western societies. To clarify more, the apartments in the kingdom in general regardless of the city are known for their big space. The apartments for families include beside the normal rooms, a room for the maid, a guest room for women and another separate one for men in order to adapt to the conservative society of the kingdom. The buildings here in Saudi Arabia are either built for family apartments or for singles and they usually do not mix. Even in the new compounds that are constantly built, either they target singles or families but they do not target both with the properties in the compound. The structure of buildings here usually does not depend on high buildings. Most of the buildings consist of three to five floors except for Riyadh and Jeddah where there are couple of residential towers.