Last updated date:

Sun, 22 Oct 2023 07:33:20 GMT
8000000 to 8000000

AED
Custom building villa for sale in Al-Muhammadiyah, north of Jeddah

Al Muhammadiyah, North Jeddah, Jeddah, Western Region
Recommended properties
Apartment

3

4

Area:

277 Sq. M.

Test English Title Property for Sale

Al Fayhaa, North Jeddah, Jeddah, Western Region

Villa in Jeddah,Quba 4 bedrooms 1350000 SAR - 87539029

Quba, Jeddah, Western Region

Apartment

5

4

Area:

277 Sq. M.

Apartment in Jeddah,North Jeddah,Al Fayhaa 5 bedrooms 1400000 SAR - 87538131

Al Fayhaa, North Jeddah, Jeddah, Western Region

Villa in Jeddah,South Jeddah,Al Rawabi 5 bedrooms 1250000 SAR - 87538593

Al Rawabi, South Jeddah, Jeddah, Western Region

Apartment

5

5

Area:

277 Sq. M.

Annex for sale in Al Fayhaa, North Jeddah

Al Fayhaa, North Jeddah, Jeddah, Western Region

Apartment

5

5

Area:

277 Sq. M.

Apartment for sale in Al Fayhaa, North Jeddah

Al Fayhaa, North Jeddah, Jeddah, Western Region

Apartment

6

5

Area:

282 Sq. M.

Annex for sale in Al Fayhaa, North Jeddah

Al Fayhaa, North Jeddah, Jeddah, Western Region

Apartment

6

5

Area:

282 Sq. M.

Apartment in Jeddah,North Jeddah,Al Fayhaa 6 bedrooms 1450000 SAR - 87537793

Al Fayhaa, North Jeddah, Jeddah, Western Region

Apartment

5

5

Area:

277 Sq. M.

Annex for sale in Al Fayhaa, North Jeddah

Al Fayhaa, North Jeddah, Jeddah, Western Region

Apartment

3

4

Area:

160 Sq. M.

New apartment for sale in Al Fayhaa, North Jeddah,

Al Fayhaa, North Jeddah, Jeddah, Western Region

6-room roof annex for sale in Mishrifah district, north of Jeddah

Mishrifah, North Jeddah, Jeddah, Western Region

Apartment

6

5

Area:

296 Sq. M.

Apartment in Jeddah,North Jeddah,Al Fayhaa 6 bedrooms 1250000 SAR - 87539157

Al Fayhaa, North Jeddah, Jeddah, Western Region

Villa in Jeddah,As safwa 3 bedrooms 1130000 SAR - 87538980

As safwa, Jeddah, Western Region

A 6-bedroom roof villa for sale in Al Naseem, North Jeddah

Al Naseem, North Jeddah, Jeddah, Western Region

Villa in Jeddah,North Jeddah,Al Manarat 4 bedrooms 1500000 SAR - 87534468

Al Manarat, North Jeddah, Jeddah, Western Region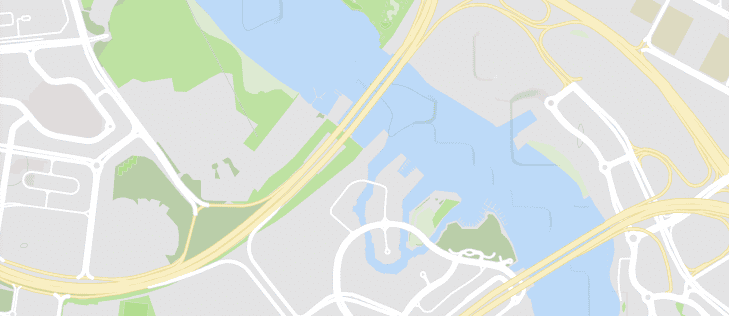 See Listings on the Map
Explore the area
Be the first to hear about new properties
Useful links
Al Muhammadeya:One of the most elegant Neighborhoods in Jeddah
The elegant neighborhood of Al-Muhammadeya which is located in the north part of Jeddah, near to Al-Na'em neighborhood, Al-Nahda neighborhood, Al-Basateen neighborhood and Al-Morjan neighborhood, which is one of the most beautiful Jeddah's neighborhoods beside Al-Basateen and Al-Naseem neighborhoods beside many others as well. This neighborhood is characterized by the presence of a large number of villas, so you will not find a lot of residential buildings and find villas instead. The high class society people always choose Al-Muhammadeya neighborhood because of the services available there and the quietness of the area. The presence of many beautiful villas there gives the neighborhood a good reputation and is considered one of the most important reasons for considering this area one of the most elegant neighborhoods in Jeddah. Although Al-Muhammadeya neighborhood is a quiet place with a lovely ambiance, but it is located in a great and good location, it's near to King Abd Al-Azez Airport and near to Corniche even it doesn't contain a big market but it's near to Al-Rushan Mall. It is divided to: Al-Muhammadeya1 and Al-Muhammadeya2.
The Majority of Al-Muhammadeya Properties are Villas
Al-Muhammadiyah neighborhood has villas in different shapes, with different prices according to the features and the additional services, and it's not common to find a villa for rent there, they are usually for sale in that neighborhood. Some villas are set on small areas and other in a big one which gives the owner a space to sowing some ornamental trees which give the villa a special view and with a space for parking.
Villas Architecture
About the building, villas have different shape in this neighborhood, some villas build in a simple way and the other is classic, some villas are built by the finest stone and the most beautiful features, so u can't guess any villas price just by knowing the contest, but you have to go to take a look on the features, the price of these luxury villas is between 3 million and 6 million SAR. Some of the small villas are between a million and 4 million SAR.
Most of the villas are divided in this way:
Ground Floor: it contains an entrance and 1-3 salons in different sizes, maybe some of these salons overlooking on the swimming pool if it's there and sometimes there is a dining hall, and 1-3 bathrooms and kitchen, some people prefer a bed room in this floor, and because most of people who live in this place have a female servant so she must have her own room with a bathroom, maybe it contains of room for dry clean, in addition to internal garden. The first floor: contains of the main bedroom with a wide bathroom, which is overlooking on the swimming pool, and it contains 2-4 rooms which share the kitchen, bathroom and saloon.