Last updated date:

Tue, 14 Mar 2023 09:53:09 GMT
2200000 to 85000000

AED
Al Marwah, North Jeddah, Jeddah, Western Region

Commercial Building

Al Salamah, North Jeddah, Jeddah, Western Region

Commercial Building

An old commercial building for sale in Al Salamah, North Jeddah

Al Basateen, North Jeddah, Jeddah, Western Region

Commercial Building

البساتين جدة

Al Woroud, North Jeddah, Jeddah, Western Region

Commercial Building

Al Marwah, North Jeddah, Jeddah, Western Region

Commercial Building

Al Marwah, North Jeddah, Jeddah, Western Region

Commercial Building

Al Aziziyah, North Jeddah, Jeddah, Western Region

Commercial Building

Commercial residential building for sale in Al-Aziziyah district, north of Jeddah

Obhur Al Janoubiyah, North Jeddah, Jeddah, Western Region

Commercial Building

Under construction commercial building for sale in Obhur Al Janoubiyah, north of Jeddah

Al Salamah, North Jeddah, Jeddah, Western Region

Commercial Building

Commercial Building For Sale In Al Salamah, North Jeddah

Al Marwah, North Jeddah, Jeddah, Western Region

Commercial Building

Building For Sale In Al Marwah, North Jeddah

Al Murjan, North Jeddah, Jeddah, Western Region

Commercial Building

A medical commercial administrative center on King Road in Al Murjan District, north of Jeddah

Al Marwah, North Jeddah, Jeddah, Western Region

Commercial Building

Residential commercial building in Al Marwah, north of Jeddah

Al Nuzhah, North Jeddah, Jeddah, Western Region

Commercial Building

Commercial building | 612 SQM for sale in Al Nuzhah, North of Jeddah

Al Safa, North Jeddah, Jeddah, Western Region

Commercial Building

Commercial building for sale in Al Safa, North Jeddah

Al Wazeeriyah, South Jeddah, Jeddah, Western Region

Commercial Building

Residential commercial building for sale in Al Wazeeriyah, South Jeddah

Al Hamdaniyah, North Jeddah, Jeddah, Western Region

Commercial Building

Commercial Building for sale in Al Hamdaniyah, North Jeddah

Al Aziziyah, North Jeddah, Jeddah, Western Region

Commercial Building

A commercial building for sale in Al Aziziyah, north of Jeddah

Al Waha, North Jeddah, Jeddah, Western Region

Commercial Building

Building For Sale In Al Waha, North Jeddah

Al Safa, North Jeddah, Jeddah, Western Region

Commercial Building

Building For Sale In Al Shakereen St. In Al Safa, North Jeddah

Al Safa, North Jeddah, Jeddah, Western Region

Commercial Building

Commercial Building For Sale In Al Safa, North Jeddah

Al Safa, North Jeddah, Jeddah, Western Region

Commercial Building

Residential commercial building for sale in Al-Safa district, north of Jeddah

Al Bawadi, North Jeddah, Jeddah, Western Region

Commercial Building

Commercial Building for sale in Al Bawadi, North of Jeddah

Al Safa, North Jeddah, Jeddah, Western Region

Commercial Building

Commercial Building for sale in Al Safa, North of Jeddah | Sharbatly Street

Al Rabwa, North Jeddah, Jeddah, Western Region

Commercial Building

Residential Commercial building for sale in Al Rabwa district, north of Jeddah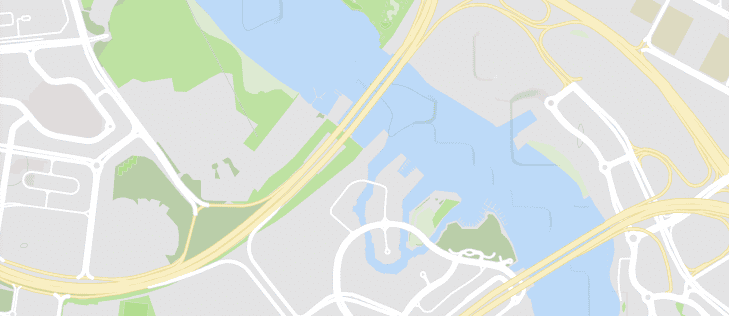 See Listings on the Map
Explore the area
Be the first to hear about new properties
Commercial Real Estate in Jeddah
The local government expanded in introducing a lot of new commercial schemes in Jeddah to encourage ownership. In previous years, businesses witnessed delays in increasing trade and economic growth in the region. Jeddah city is influential in the Makkah region; therefore solutions have to be found to meet the deficit of commercial real estate, as the indicators of the real estate market in general has witnessed a remarkable halt for a certain period, but has been revived in the past two year. As for the commercial real estate prices, it has never witnessed decline in prices. On the contrary, it increases day by day. That makes it hard for those who want to invest in a commercial shop or a commercial office.Therefore the prices of commercial real estate must be reconsidered because the common citizen cannot start his career at a very high price. No doubt that will bring loses to the city in general, if prices continue to rise.
Types & Forms of Commercial Real Estate
Most of the people who seek to buy commercial properties in Jeddah are either from the people of Jeddah or residents who have lived in Jeddah for a long time. This indicates that Jeddah is a city which is loved by its own people and residents. It must be noted that the infrastructure in Jeddah is being recreated as a whole as well as the restructuring of the streets and the construction of several bridges to facilitate traffic flow and reduce traffic jams. This should positively impact on the city, on its commercial site properties and on the trade. The interests of investors in the commercial sector vary; for example, some investors construct a building then sell it as one property. Other investors construct a building and prefer to divide it into offices and shops to sell individually. Others like to divide the building and rent to benefit from the monthly income.Real estate has become more organized after determining construction standards in commercial streets by the Municipality of Jeddah. For example some streets are now considered commercial with a special design; these are: Abd Al- Rahman Altobaishi , Al Baridi streed, Al Fitaihi street, and Abd Al Majeed Shobokshi street in Al-Andalus neighborhood.Any construction in these streets must be approved by the major projects committee. Real estate building for office, administrative and government uses are only allowed. Certain by-laws that consider main streets as commercial streets were enforced. That includes issues such determining that the width of the street should not be less than 32 meters and extending up to at least 5 kilometers; and length of 2 kilometers in some cases. There are also laws specifying locations of commercial real estates.Even the construction system has been fixed. In some streets like the Municipality Street, the height of structures was also determined; some with limits and some without limit. What was done by the secretariat of Jeddah is aiming at organizing the commercial or residential buildings along the streets that are classified as commercial; and because the commercial real estate are popular in the main streets and are increasingly in demand from investors and from the owners of the trades and professions in some industrial areas.