Last updated date:

Sun, 07 May 2023 08:27:26 GMT
18000 to 18000

AED

yearly
Apartment

3

2

Area:

150 Sq. M.

For Rent Apartment In Al Salamah, Taif

Al Salamah, Taif, Western Region
Recommended properties
Floor in Taif,Al Sarur 5 bedrooms 25000 SAR - 87538309

Al Sarur, Taif, Western Region

Apartment

4

2

Area:

140 Sq. M.

Apartment in Makkah,Al Jamiah 4 bedrooms 170000 SAR - 87538426

Al Jamiah, Makkah, Western Region

Apartment

1

1

Area:

15 Sq. M.

For Rent Furnished Apartments In Al Sharafeyah, North Jeddah

Al Sharafeyah, North Jeddah, Jeddah, Western Region

Apartment

2

3

Area:

126 Sq. M.

Apartment in Makkah,Al Jamiah 2 bedrooms 190000 SAR - 87538264

Al Jamiah, Makkah, Western Region

Apartment

3

3

Area:

126 Sq. M.

Apartment in Makkah,Al Jamiah 3 bedrooms 190000 SAR - 87538134

Al Jamiah, Makkah, Western Region

Apartment

3

3

Area:

140 Sq. M.

Roof apartment for rent in Al Waha, North Jeddah

Al Waha, North Jeddah, Jeddah, Western Region

Apartment

3

3

Area:

154 Sq. M.

Apartment for rent in Al Naim, North Jeddah, near Prince Sultan Street

Al Naim, North Jeddah, Jeddah, Western Region

Apartment

3

3

Area:

140 Sq. M.

Luxury apartments for rent in Al Marwah, North Jeddah

Al Marwah, North Jeddah, Jeddah, Western Region

Apartment

2

3

Area:

140 Sq. M.

Luxury apartments for rent in Al Marwah, North Jeddah

Al Marwah, North Jeddah, Jeddah, Western Region

Apartment

5

2

Area:

138 Sq. M.

Apartment in Makkah,Al Jamiah 5 bedrooms 200000 SAR - 87537993

Al Jamiah, Makkah, Western Region

Apartment

4

2

Area:

129 Sq. M.

Apartment for rent in Al Jamiah, Makkah

Al Jamiah, Makkah, Western Region

Apartment

2

1

Area:

72 Sq. M.

Apartment for rent in Al Salamah, North Jeddah

Al Salamah, North Jeddah, Jeddah, Western Region

Apartment

5

4

Area:

180 Sq. M.

شقه ٥ غرف للايجار

Bani Malik, North Jeddah, Jeddah, Western Region

Villa | 545 SQM for rent in Al Manarat, North of Jeddah

Al Manarat, North Jeddah, Jeddah, Western Region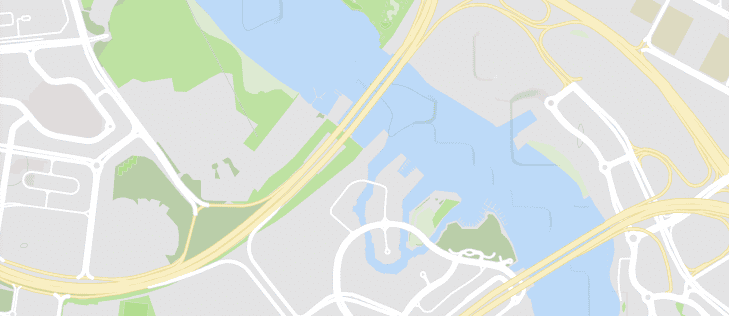 See Listings on the Map
Explore the area
Be the first to hear about new properties
Al Taif in Saudi`s Western Region
Taif is one of the most beautiful cities in Saudi Arabia. Its weather is very temperate. This makes it a destination for the residences of the western region to seek during summer hot days. What makes its weather adorable is its location on Al Sarawat Mountain. It is 1700 - 2500 meter high over sea surface. Moreover, while driving by Al taif, you notice its buildings that are built on the surface of the mountain and are shaped together as a pyramid. You also can notice the green areas spread all over the city. This goes back to its soil fertility and water abundance. It is worth mentioning that Al taif is very close to Makkah. It is also the center point of some important roads that facilitate reaching it. One of these roads is Makkah-Alsail road which is connecting Makkah and al taif. Another road that connects both Makkah and Al taif is Al Hoda road. Another important road that connects Al taif to Al Baha is King Abdel Aziz road. Mentioning the forth important road, it is Jeddah road that connects directly Al Taif to Riyadh, the Saudi capital.
Al Taif's most important places:
Governmental landmarks: Al Taif National Airport - Al taif University - King Abel Aziz Hopital - Prince Sultan Military Hospital - King Fahd sports city. Apartment Historical monuments: Shobra palace - Masjid Ibn Abbas - Altaif old market - Okkaz market. Farms, Gardens and Parks: Grape farms - 30 gardens that are fully planted with flowers such as king Faisal garden - 7 parks such as King Abdullah park. Your Guide to Finding your Dream Flat in Al-Taif: Residential real estate market is flourishing in Al taif as most buyers like to own property there as the city is very touristic as mentioned before. In this part of the articles, we will talk about apartments that are for rent in Al taif. The prices of apartments there are determined according to the size, number of bedrooms and bathrooms, and whether it contains of one floor or duplex. We will compare between three of Al taifs neighborhoods.
Al Nakhba neighborhood:
One floor apartment: If an apartment there whose area is 350 square meters and contains of 4 bedrooms and 2 baths, its price for sale would be about 22,000 SR per year. Al Qaim neighborhood: Duplex apartment: If an apartment there whose living-area is 300 square meters and contains of 3 bedrooms and 4 baths, its price for rent would be about 30,000 SR per year. Mokhatat Al Halaga: One floor Apartment: If a an apartment there whose size is 400 square meters and contains of 5 bedrooms and 3 baths, its price for rent would be about 25,000 SR per year.