Villas for Sale in Al Aziziyah
Last updated date:

Wed, 01 Mar 2023 12:13:09 GMT
650000 to 1700000

AED
Al Aziziyah, South Riyadh, Riyadh, Riyadh Region

Villa

Ground Floor For Sale In Al Aziziyah, South Riyadh

Al Aziziyah, South Riyadh, Riyadh, Riyadh Region

Villa

Duplex Villa For Sale In Al Aziziyah, South Riyadh

Al Aziziyah, South Riyadh, Riyadh, Riyadh Region

Villa

Villa for sale in Al Aziziyah, south of Riyadh

Al Aziziyah, South Riyadh, Riyadh, Riyadh Region

Villa

Villa for sale in Al Aziziyah, South Riyadh

Al Aziziyah, South Riyadh, Riyadh, Riyadh Region

Villa

Villa For Sale In Al Aziziyah, South Riyadh

Al Aziziyah, South Riyadh, Riyadh, Riyadh Region

Villa

Villa For Sale In Al Aziziyah, South Riyadh

Al Aziziyah, South Riyadh, Riyadh, Riyadh Region

Villa

Internal Staircase Villa For Sale In Al Aziziyah, South Riyadh

Al Aziziyah, South Riyadh, Riyadh, Riyadh Region

Villa

Internal Staircase Villa For Sale In Al Aziziyah, South Riyadh

Al Aziziyah, South Riyadh, Riyadh, Riyadh Region

Villa

Internal Staircase Villa For Sale In Al Aziziyah, South Riyadh

Al Aziziyah, South Riyadh, Riyadh, Riyadh Region

Villa

Two Floors Villa For Sale In Al Aziziyah, South Riyadh

Al Aziziyah, South Riyadh, Riyadh, Riyadh Region

Villa

Villa with an apartment for sale in Al Aziziyah District, South of Riyadh

Al Aziziyah, South Riyadh, Riyadh, Riyadh Region

Villa

Villa with 4 BDR for sale in Al Aziziyah District, South of Riyadh

Al Aziziyah, South Riyadh, Riyadh, Riyadh Region

Villa

Villa with staircase for sale in Al Aziziyah District, South of Riyadh

Al Aziziyah, South Riyadh, Riyadh, Riyadh Region

Villa

Villa with internal staircase for sale in Al Aziziyah District, South of Riyadh

Al Aziziyah, South Riyadh, Riyadh, Riyadh Region

Villa

Two Floors Detached Villa For Sale In Al Aziziyah, South Riyadh

Al Aziziyah, South Riyadh, Riyadh, Riyadh Region

Villa

Villa | 206 SQM For sale in Al Aziziyah, South of Riyadh

Al Aziziyah, South Riyadh, Riyadh, Riyadh Region

Villa

Luxury 2-floor detached villa for sale in Al Aziziyah District, South of Riyadh

Al Aziziyah, South Riyadh, Riyadh, Riyadh Region

Villa

Internal Staircase Villa And Apartment For Sale In Al Aziziyah, South Riyadh

Al Aziziyah, South Riyadh, Riyadh, Riyadh Region

Villa

Internal Staircase Villa For Sale In Al Aziziyah, South Riyadh

Al Aziziyah, South Riyadh, Riyadh, Riyadh Region

Villa

Villa with Stairs for sale in Al Aziziyah District, South of Riyadh

Al Aziziyah, South Riyadh, Riyadh, Riyadh Region

Villa

Internal Staircase Villa And Apartment For Sale In Al Aziziyah, South Riyadh

Al Aziziyah, South Riyadh, Riyadh, Riyadh Region

Villa

Very luxurious villa for sale in Al Aziziyah, north of Riyadh

Al Aziziyah, South Riyadh, Riyadh, Riyadh Region

Villa

Internal Staircase Villa For Sale In Al Aziziyah, South Riyadh

Al Aziziyah, South Riyadh, Riyadh, Riyadh Region

Villa

Villa with a roof for sale in Al Aziziyah District, South of Riyadh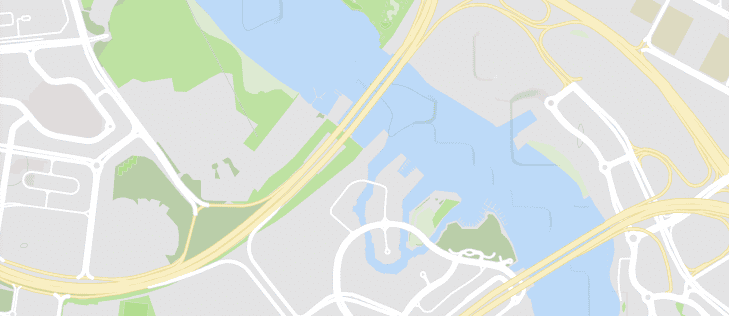 See Listings on the Map
Explore the area
Be the first to hear about new properties
Al Azizya an Elegant Neighborhood:
Al Azizya is one of Riyadh's elegant neighborhoods. Not only that, it is also a commercial neighborhood as markets, shopping centers and commercial stores are spread all over it. Talking about the neighborhoods that bound Al Azizya, they are 4 neighborhoods. It is bounded to the north by Al Mansoria neighborhood, to the south by Al Dar Al Bidaa neighborhood. Moreover, it is bounded to the east by Al Monakh neighborhood, to the west by Al Masanee neighborhood.
Prime location & Nearby places
Moving to the roads pass beside the neighborhood, there are 4 of Riyadh's main roads. The first one is the southern ring road passes by its northern side. The second one is Arafat road goes through its southern side. The third one is Al Kharj road passes by its eastern side. Finally, Al Haeer road is the fourth road that goes through its western side. These roads ease access to the neighborhood from Riyadh's other neighborhoods.
Neighborhood's Most important places:
Governemental landmarks: Al Azizya police station - Saudi Civil defense office. Schools: Hamza bin Abdel Motaleb primary school. Hospitals: Ghasan Nagib Fereown dental clinic. Transportation: Saptco which provides is a public bus transport service. Mosques: Al Bawardy - Al Dakhil. Malls: Al Azizya - Gardinia - Al Haram Plaza - City Max - Panda.
You Guide to Buy Villas in Al Azizya:
Residential real estate market is flourishing in Al Azizya neighborhood as most buyers like to own villas in Riyadh. Moreover, most Riyadhs residences adore living at Al Azizyah. In this part of the article, we will talk about villas that are for sale in Al Azizya. The prices of apartments there are determined according to the size, number of bedrooms and bathrooms. Villa: For example, a 625 square meters villa that contains 4 bedrooms and 3 baths, the price range would be between 1.5 - 2 Millions SR. The most expensive villa there: According to Bayut , the most expensive villa in the neighborhood and is published on this website whose area is 1500 square meters and contains of 3 bedrooms and 2 baths, its price for sale would be about 6 Millions SR. The cheapest villa: If a villa there whose area is 216 square meters and contains of 3 bedrooms and 3 baths, its price for sale would be about 650,000 SR.