Last updated date:

Sun, 16 Jul 2023 08:33:52 GMT
600000 to 20000000

AED
Residential Building

1

Area:

625 Sq. M.

.

Al Arid, North Riyadh, Riyadh, Riyadh Region

Residential Building

11

11

Area:

900 Sq. M.

Residential Building in Riyadh,West Riyadh,Irqah 11 bedrooms 10000000 SAR - 87533392

Irqah, West Riyadh, Riyadh, Riyadh Region

Residential Building

10

6

Area:

150 Sq. M.

Residential Building in Riyadh,West Riyadh,Umm Al Hamam Al Sharqi 10 bedrooms 1000000 SAR - 87531627

Umm Al Hamam Al Sharqi, West Riyadh, Riyadh, Riyadh Region

Residential Building

11

11

Area:

1,424 Sq. M.

Residential Building in Riyadh,East Riyadh,Al Hamra 11 bedrooms 13000000 SAR - 87535573

Al Hamra, East Riyadh, Riyadh, Riyadh Region

Residential Building

Area:

486 Sq. M.

Residential Building in Riyadh,North Riyadh,Al Arid 5200000 SAR - 87534098

Al Arid, North Riyadh, Riyadh, Riyadh Region

Residential Building

Area:

900 Sq. M.

Residential Building in Riyadh,North Riyadh,Al Aqiq 12500000 SAR - 87534091

Al Aqiq, North Riyadh, Riyadh, Riyadh Region

Residential Building

11

11

Area:

1,500 Sq. M.

Residential Building in Riyadh,East Riyadh,Al Qadisiyah 11 bedrooms 16000000 SAR - 87528038

Al Qadisiyah, East Riyadh, Riyadh, Riyadh Region

Residential Building

1

Area:

1,500 Sq. M.

Residential Building in Riyadh,East Riyadh,Al Qadisiyah 16000000 SAR - 87528026

Al Qadisiyah, East Riyadh, Riyadh, Riyadh Region

Residential Building

2

1

Area:

900 Sq. M.

Residential Building in Riyadh,North Riyadh,Al Aqiq 2 bedrooms 7000000 SAR - 87527866

Al Aqiq, North Riyadh, Riyadh, Riyadh Region

Residential Building

1

Area:

600 Sq. M.

Residential Building in Riyadh,East Riyadh,Al Munsiyah 4500000 SAR - 87533114

Al Munsiyah, East Riyadh, Riyadh, Riyadh Region

Residential Building

11

2

Area:

900 Sq. M.

Residential Building in Riyadh,West Riyadh,Laban 11 bedrooms 10000000 SAR - 87529615

Laban, West Riyadh, Riyadh, Riyadh Region

Residential Building

1

Area:

2,125 Sq. M.

Residential Building in Riyadh,West Riyadh,Al Raid 20000000 SAR - 87534516

Al Raid, West Riyadh, Riyadh, Riyadh Region

Residential Building

1

Area:

400 Sq. M.

Residential Building in Riyadh,West Riyadh,Tuwaiq 3000000 SAR - 87533495

Tuwaiq, West Riyadh, Riyadh, Riyadh Region

Residential Building

11

11

Area:

864 Sq. M.

For sale a residential building furnished apartments in Ishbiliyah, East Riyadh

Ishbiliyah, East Riyadh, Riyadh, Riyadh Region

Residential Building

1

Area:

750 Sq. M.

Residential Building in Riyadh,East Riyadh,Al Nadwa District 2500000 SAR - 87528033

Al Nadwa District, East Riyadh, Riyadh, Riyadh Region

Residential Building

11

11

Area:

955 Sq. M.

Residential Building in Riyadh,East Riyadh,Al Qadisiyah 11 bedrooms 11000000 SAR - 87517307

Al Qadisiyah, East Riyadh, Riyadh, Riyadh Region

Residential Building

11

11

Area:

775 Sq. M.

For Rent Or Sale Corner Building In Al Arid, North Riyadh

Al Arid, North Riyadh, Riyadh, Riyadh Region

Residential Building

1

Area:

1,050 Sq. M.

Residential Building in Riyadh,East Riyadh,Al Yarmuk 10000000 SAR - 87528454

Al Yarmuk, East Riyadh, Riyadh, Riyadh Region

Residential Building

1

Area:

875 Sq. M.

Residential Building in Riyadh,East Riyadh,Al Hamra 6700000 SAR - 87528451

Al Hamra, East Riyadh, Riyadh, Riyadh Region

Residential Building

11

11

Area:

900 Sq. M.

Residential Building in Riyadh,East Riyadh,Al Nahdah 11 bedrooms 9000000 SAR - 87527861

Al Nahdah, East Riyadh, Riyadh, Riyadh Region

Residential Building

11

11

Area:

750 Sq. M.

Residential Building in Riyadh,East Riyadh,Al Yarmuk 11 bedrooms 7600000 SAR - 87527860

Al Yarmuk, East Riyadh, Riyadh, Riyadh Region

Residential Building

1

Area:

927 Sq. M.

Building for sale in Al Arid, north of Riyadh

Al Arid, North Riyadh, Riyadh, Riyadh Region

Residential Building

11

11

Area:

1,200 Sq. M.

Residential building for sale in Al Munsiyah, east of Riyadh

Al Munsiyah, East Riyadh, Riyadh, Riyadh Region

Residential Building

Area:

800 Sq. M.

Residential Building For Sale In Al Masif, North Riyadh

Al Masif, North Riyadh, Riyadh, Riyadh Region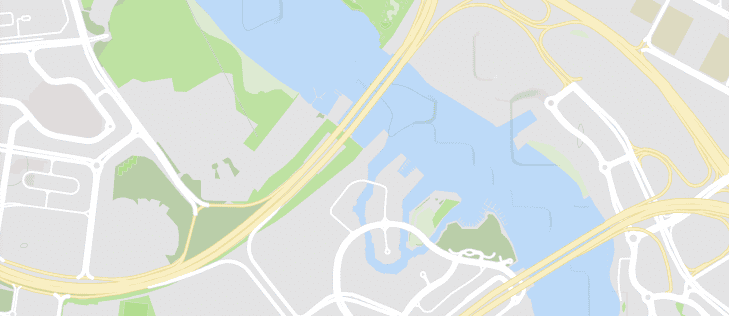 See Listings on the Map
Explore the area
Be the first to hear about new properties
Riyadh City, Bright Path for a Bright Future
It is not strange for the Kingdom of Saudi Arabia to be proud of its magnificent capital - Riyadh City. Most of all, Saudi Arabia is acknowledged for its wise administration in the business field, its mature minds and its vast energy resources. The successful commercial projects by Saudi people helped in developing the country. So, what are the basic steps investors take when starting one of these projects? First of all, choosing the suitable commercial real estate properties, suitable location, and the suitable price are the most important factors for investing in a commercial real estate project.
Points to consider when looking for a residential building
When looking for a building for sale or for rent in Riyadh City, the investor needs to check the whole building. The first and most important aspect to check is the suitable location, as most building for sale Riyadh investors plan to allocate their budget into an area that is central and popular. Moreover, investors need to study the repair outlay after buying the building and compare it with the alternatives with similar budgets. Important to note is that the rental price of most buildings can reach up to 100.000 SR per year in 2015, depending on each specific location.
Riyadh Offers Several Ways to Invest in Buildings
Even though rental prices in Riyadh are relatively high, the prospective buyer, when searching through the available prices thoroughly, could actually find good offers for people renting their houses for a reasonable price. Regarding the buildings' prices, they differ from one neighborhood to another, and even the street name may affect the price sometimes as the case with a popular street like King Fahid Road where prices of buildings are generally high. Other attractive commercial and residential neighborhoods in Riyadh City also include Al Sweidi neighborhood, Al Yarmouk neighborhood, Al Salli neighborhood, and many others.