Commercial Buildings for Rent in Saudi Arabia
Last updated date:

Wed, 31 May 2023 08:08:52 GMT
500 to 2900000

AED

yearly
Al Wesam, Taif, Western Region

Commercial Building

Al Yasmin, North Riyadh, Riyadh, Riyadh Region

Commercial Building

Building for rent in Al Yasmin, North Riyadh

Al Arid, North Riyadh, Riyadh, Riyadh Region

Commercial Building

Commercial building for rent Al-Arid neighborhood, North Riyadh

Al Arid, North Riyadh, Riyadh, Riyadh Region

Commercial Building

Al Arid, North Riyadh, Riyadh, Riyadh Region

Commercial Building

Al Wesam, Taif, Western Region

Commercial Building

Residential Commercial Building For Rent In Al Wesam 1, Taif

Al Maather, West Riyadh, Riyadh, Riyadh Region

Commercial Building

For rent an administrative office building in Al Maather district, north of Riyadh

Al Olaya, North Riyadh, Riyadh, Riyadh Region

Commercial Building

For rent office building in Olaya district

Al Arid, North Riyadh, Riyadh, Riyadh Region

Commercial Building

Laban, West Riyadh, Riyadh, Riyadh Region

Commercial Building

.

Al Arid, North Riyadh, Riyadh, Riyadh Region

Commercial Building

.

Al Shifa, South Riyadh, Riyadh, Riyadh Region

Commercial Building

Commercial Building For Rent In Al Shifa, South Riyadh

Al Suwaidi, West Riyadh, Riyadh, Riyadh Region

Commercial Building

Building for rent in Al Suwaidi, West Riyadh

Al Shifa Industrial Area, South Riyadh, Riyadh, Riyadh Region

Commercial Building

Al Adel, Makkah, Western Region

Commercial Building

Commercial Building for rent in Al Adel, Makkah

Al Shifa, South Riyadh, Riyadh, Riyadh Region

Commercial Building

For rent 10 showrooms mezzanine in Al Shifa, south of Riyadh

Al Saihad, Al Hofuf, Al Ahsa, Eastern Region

Commercial Building

Commercial building for rent in Al Saihad, Al Hofuf

Al Yasmin, North Riyadh, Riyadh, Riyadh Region

Commercial Building

Al Muruj, North Riyadh, Riyadh, Riyadh Region

Commercial Building

Commercial building for rent in Al Muruj, North Riyadh

Al Zumorrud, North Jeddah, Jeddah, Western Region

Commercial Building

Commercial Administrative Building For Rent In Al Zumorrud, North Jeddah

Al Kakiyyah, Makkah, Western Region

Commercial Building

DENTAL CLINIC FOR RENT

Al Fursan, Dammam, Eastern Region

Commercial Building

Commercial building for rent in Dammam, Al-Fursan district

Abu Shajarah, Umluj, Tabuk Region

Commercial Building

Building for rent entirely for companies in Abu Shajarah, Umluj

Al Khamisah, Al Qatif, Eastern Region

Commercial Building

Commercial Building | 560 SQM for rent in Al Khamisah, Qatif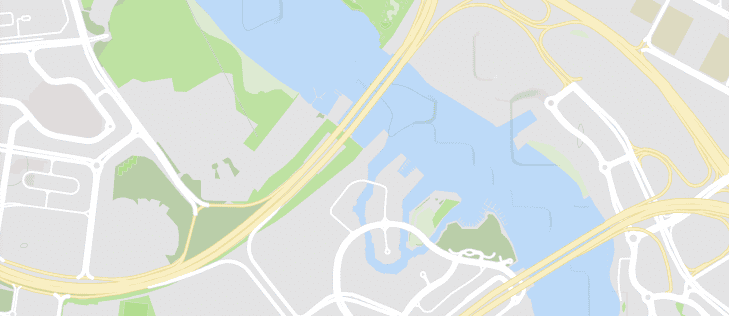 See Listings on the Map
Explore the area
Be the first to hear about new properties
Commercial Properties in KSA
The kingdom of Saudi Arabia has been witnessing a major increase in the number of commercial properties during the past decade. This increase came with development in the architectural designs of the buildings and especially the commercial ones. During the past decade, the number of companies in the kingdom has been rapidly increasing as new firms keep starting constantly. Therefore, the number of commercial properties also increased to serve as offices for the rapidly rising number of new firms. As more commercial properties and especially commercial centers started to be built, the buying power of the citizens started to increase. As the Saudi government and private investors noticed that, they started to develop and build more commercial properties and centers. Such commercial centers include all the necessary recreational activities and all the shops which include most of the international brands. Most of the commercial properties & centers are located in the top three cities which are Riyadh, Khobar and Jeddah. These three cities have a high number of population plus that the majority of companies exist in them too.
Location and Purposes of Commercial Properties
Most of the commercial properties in the big three cities are suitable for shopping malls, new kingdom tower offices for companies, restaurants and sometimes suitable for hotels. The location of these properties is of course extremely important for both the citizens and the people that rent or buy these properties. They are located usually in the commercial city-center or beside the government buildings and also in the major streets of the town. Moreover, many of these properties serve as new offices for many international firms. A lot of firms and especially foreign ones always show their interest in taking offices in three of the major commercial towers in Riyadh & Jeddah like the Kingdom tower and the Faisaliyah tower in Riyadh and the King Road Tower in Jeddah. The commercial centers and shopping malls are spread throughout the kingdom but the majority as stated before are in the major three cities, such shopping malls include everything inside like restaurants, shops, playing place for kids. Furthermore, they are considered a popular destination for many Saudi families especially in the days off and of course to avoid the hot weather outside. These centers are not only enjoyed by the local citizens but also the expatriates that come and work in the kingdom visit them regularly.