Last updated date:

Tue, 05 Dec 2023 08:13:58 GMT
850000 to 1750000

AED
Villa On 18ST. For Sale In Al Sawari, Al Khobar

Al Sawari, Al Khobar, Eastern Region

Villa in Al Khobar,West Al Aziziyah 5 bedrooms 1050000 SAR - 87538564

West Al Aziziyah, Al Khobar, Eastern Region

Villa in Al Khobar,West Al Aziziyah 4 bedrooms 1275000 SAR - 87538561

West Al Aziziyah, Al Khobar, Eastern Region

Villa For Sale In 15B St. In Al Lulu, Al Khobar

Al Lulu, Al Khobar, Eastern Region

Villa in Al Khobar,West Al Aziziyah 4 bedrooms 850000 SAR - 87538668

West Al Aziziyah, Al Khobar, Eastern Region

Villa in Al Khobar,West Al Aziziyah 4 bedrooms 930000 SAR - 87538666

West Al Aziziyah, Al Khobar, Eastern Region

Villa in Al Khobar,Al Tahliyah 6 bedrooms 1570000 SAR - 87538610

Al Tahliyah, Al Khobar, Eastern Region

Villa in Al Khobar,West Al Aziziyah 5 bedrooms 1300000 SAR - 87538577

West Al Aziziyah, Al Khobar, Eastern Region

Villa in Al Khobar,Al Amwaj 3 bedrooms 1350000 SAR - 87538572

Al Amwaj, Al Khobar, Eastern Region

Villa in Al Khobar,West Al Aziziyah 4 bedrooms 900000 SAR - 87538529

West Al Aziziyah, Al Khobar, Eastern Region

فلل للبيع

Al Tahliyah, Al Khobar, Eastern Region

Villa in Al Khobar,West Al Aziziyah 5 bedrooms 995000 SAR - 87538708

West Al Aziziyah, Al Khobar, Eastern Region

Villa in Al Khobar,West Al Aziziyah 4 bedrooms 1280000 SAR - 87538732

West Al Aziziyah, Al Khobar, Eastern Region

Villa in Al Khobar,Al Sheraa 4 bedrooms 1500000 SAR - 87534472

Al Sheraa, Al Khobar, Eastern Region

Villa in Al Khobar,Al Amwaj 3 bedrooms 1100000 SAR - 87534467

Al Amwaj, Al Khobar, Eastern Region

Villa in Al Khobar,Al Sheraa 6 bedrooms 1200000 SAR - 87534452

Al Sheraa, Al Khobar, Eastern Region

Villa in Al Khobar,Al Sheraa 4 bedrooms 1000000 SAR - 87534415

Al Sheraa, Al Khobar, Eastern Region

Villa in Al Khobar,Al Amwaj 4 bedrooms 850000 SAR - 87534414

Al Amwaj, Al Khobar, Eastern Region

Villa in Al Khobar,Al Lulu 4 bedrooms 1750000 SAR - 87534403

Al Lulu, Al Khobar, Eastern Region

Villa in Al Khobar,Al Sheraa 6 bedrooms 1600000 SAR - 87534399

Al Sheraa, Al Khobar, Eastern Region

Villa in Al Khobar,Al Amwaj 6 bedrooms 970000 SAR - 87534450

Al Amwaj, Al Khobar, Eastern Region

Villa in Al Khobar,Al Sheraa 4 bedrooms 1420000 SAR - 87534410

Al Sheraa, Al Khobar, Eastern Region

Villa in Al Khobar,Al Aqiq 5 bedrooms 920000 SAR - 87534447

Al Aqiq, Al Khobar, Eastern Region

Detached Villa For Sale In Al Lulu, Al Khobar

Al Lulu, Al Khobar, Eastern Region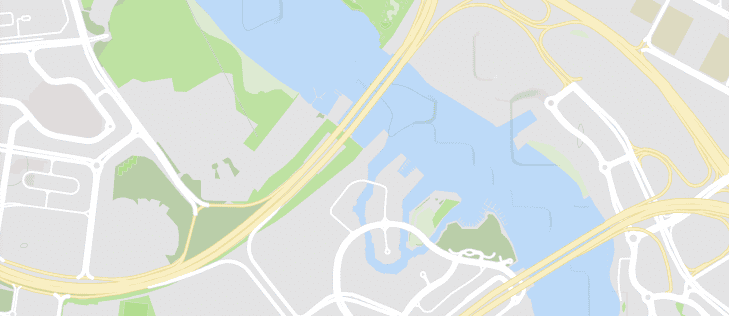 See Listings on the Map
Explore the area
Be the first to hear about new properties
Useful links
Drop In Villas' Sales Due To High Prices
Experts in the real estate market in the eastern region confirmed that the real estate market is witnessing a remarkable and clear reluctance by customers to buy villas; and that is because of the continuous rise in prices. Some investors said that the revenues of building villas are 200 to 300 thousand Riyals, and from 50 to 100 thousand Riyals for each freehold apartment. They added that the prices of the villas and the duplexes became extremely high making it very difficult for the people to try to buy villas. A villa's area is 400 square meters, and its price can reach two to three million Riyals and that depends on its place and area, they also mentioned that the villas and duplexes' market witnessed a noticeable sales decline by 20% compared to the last period.
Are Apartments The Solution?
"Demand and supply" controls every real-estate market worldwide and this is also the case in the Saudi market. In both the land sector and varied housing unites like villa, duplexes and freehold apartment. Most people in the eastern region "Al-Sharqiyah" prefer Al-Khobar to the other cities and villa provinces when buying and consequently, the prices of lands increased to 10-30% because of its geographical location, its modern infrastructure, and the needed facilities and services available in it. There is a huge disparity in the prices of the housing units, many Saudis find it cheaper to buy apartments than villas for many reasons, first and foremost: the lack of money and the lack of companies specializing in financing those of low-income. The eastern province still needs more than 20 to 30 thousand housing units a year, and this number is increasing as a result of the significant shortage of the development companies and the lack of creating and introducing new systems that contribute to encourage companies specializing in finance and development. Villas' prices in khobar are about 30% higher than their prices in Al-Dammam, knowing that the real estate market is mature now so the traditional thinking is not acceptable. Moreover the market doesnt meet the needs and desires of most of the buyers; that's why the development companies should innovate products that suit the current stage of the real estate market.The sufficient funding is also very necessary since the current period is considered a great opportunity for funding. Development companies always demand and ask to focus on houses and the economical units that don't cost much but at the same time meet the demands and needs of the society, especially those of low-income. The freehold apartments and the economical houses are more suitable for the Saudi citizen because of their reasonable prices and because they are available in different areas and prices. Let's not forget that there are people who always look for villas of large areas and excellent finishing, so their needs should be met properly as well.