Apartments for Rent in Saudi Arabia
Last updated date:

Tue, 06 Jun 2023 13:40:38 GMT
2800 to 120000

AED

yearly
Al Murabba, Central Riyadh, Riyadh, Riyadh Region

Apartment

Al Olaya, North Riyadh, Riyadh, Riyadh Region

Apartment

Experience Luxury Living in the Premium Two-Bedroom Apartment at SATEL 102

Al Murabba, Central Riyadh, Riyadh, Riyadh Region

Apartment

Al Narjis, North Riyadh, Riyadh, Riyadh Region

Apartment

For Rent New Apartment In An Elegant Building In Al Narjis, North Riyadh

Al Olaia District, Al Muzahimiyah, Riyadh Region

Apartment

Fully Furnished Townhouse For Rent In Al Olaia District, Al Muzahimiyah

Al Salamah, North Jeddah, Jeddah, Western Region

Apartment

Furnished Apartment for rent in Al Salamah District, North Jeddah

Al Narjis, North Riyadh, Riyadh, Riyadh Region

Apartment

Al Narjis, North Riyadh, Riyadh, Riyadh Region

Apartment

Al Olaya, North Riyadh, Riyadh, Riyadh Region

Apartment

Experience Luxury Living in the Premium Two-Bedroom Apartment at Satl 102

Al Arid, North Riyadh, Riyadh, Riyadh Region

Apartment

.

Al Malqa, North Riyadh, Riyadh, Riyadh Region

Apartment

Apartment for rent in Al Malqa district, north of Riyadh

Al Nafal, North Riyadh, Riyadh, Riyadh Region

Apartment

Al Qirawan, North Riyadh, Riyadh, Riyadh Region

Apartment

Hittin, North Riyadh, Riyadh, Riyadh Region

Apartment

For rent an apartment in Hittin district north of Riyadh

Al Hamra, East Riyadh, Riyadh, Riyadh Region

Apartment

Apartment for rent in al hamraa East Riyadh

Al Hamra, East Riyadh, Riyadh, Riyadh Region

Apartment

Al Malqa, North Riyadh, Riyadh, Riyadh Region

Apartment

Al Arid, North Riyadh, Riyadh, Riyadh Region

Apartment

Al Aqiq, North Riyadh, Riyadh, Riyadh Region

Apartment

For rent an apartment in Al Aqiq, North Riyadh

Al Nafal, North Riyadh, Riyadh, Riyadh Region

Apartment

For rent an apartment in Al Nafal, North Riyadh

Al Narjis, North Riyadh, Riyadh, Riyadh Region

Apartment

For rent an apartment building in Al Narjis, North Riyadh

Al Masif, North Riyadh, Riyadh, Riyadh Region

Apartment

Al Qirawan, North Riyadh, Riyadh, Riyadh Region

Apartment

Al Malqa, North Riyadh, Riyadh, Riyadh Region

Apartment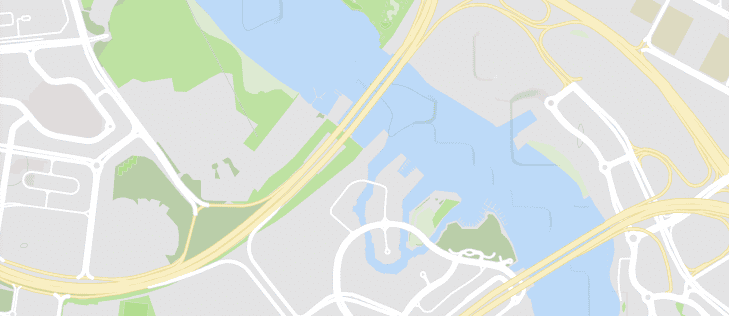 See Listings on the Map
Explore the area
Be the first to hear about new properties
Apartments in The Kingdom of Saudi Arabia
According to 2012 census, the kingdom of Saudi Arabia has a population of 29,195,895 plus 8,429,401 non-Saudis which count as the expatriates working in the country. Most of the 8 million expatriates and many locals depend on renting properties, therefore, the property rental market and especially the apartments is considered huge in the kingdom. There are many neighborhoods and compounds that offer flats for rent throughout the country. In those buildings and compounds, there are properties suitable for families and others suitable for singles but not mixed.
Rent Prices of apartments in Saudi Arabia
The current rent prices for apartments in the biggest 3 cities like Riyadh, Jeddah and Khobar starts from 17,000 Saudi Riyals per year and reaches 100,000 Riyals in some cases depending on the neighborhood and the size of the apartment. In the other smaller cities in the kingdom, the rent prices of apartments are usually a little bit less and it typically starts from 11,000 Riyals and it can go up to 35,000 Riyals per year. Moreover, the top cities in the kingdom currently face some difficulty in keeping up with the demand for houses and apartments. It is usually very difficult to find a decent apartment to rent with a good price and beside your workplace in such cities. Furthermore, the cities of Makkah & Madinah have been suffering from what is known as Hajj Exit. The Hajj exit is that the property owners demand the current tenants to leave their properties during the pilgrimage period in order to rent it to others with higher prices furnished apartments in jeddah for monthly rentduring this period. The Saudi government has been lately completing some housing units and compounds to help solve the housing problems in the big cities.
Large Selection of Flats for Rent in Saudi Arabia
The commercial furnished apartments are flats that are fully furnished and they are usually rented per day, month or year. Those kind of apartments are spread throughout the country, but mainly concentrated in Jeddah, Taif, Makkah & Madina. Many of the visitors to the country as well as the people moving between the cities prefer such apartments over hotels as they are moderately priced and well equipped. Moreover, many international companies rent those furnished apartments to its employees beside the workplace. A lot of families coming from abroad to live in Saudi Arabia look for such flats as they are easier and faster to find without needing to pay a fortune to get a nice apartment in the city. The current average daily rent of such apartments starts from 150 Riyals up to 350 per day. The monthly rent average starts from 2,500 Riyals up to 10,000 Riyals.