EXCELLENT 2 BED ROOM UNIT IN Al Subeaei Tower
الحزام الأخضر، الخبر، المنطقة الشرقية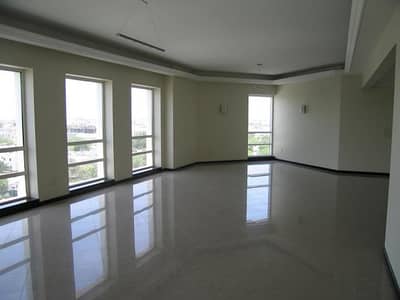 لمحة عامة
تفاصيل العقار
نوع العقار

شقة

السعر

0   ريال

غرف النوم

3

الحمامات

4

المساحة

450 متر مربع

نوع العرض

للايجار

الموقع

الحزام الأخضر، الخبر، المنطقة الشرقية

الرقم المرجعي

بيوت - ID9902571
وصف العقار
Residence sizes are from 210 to 450m2 with 2 & 3 bedroom apartment with 3 & 4 toilet + Maid room inside.

From the moment of encounter, a unique sense of luxury and exclusivity can be experienced in these luxury Apartments and Penthouses. Going beyond making every modern amenity available, these have been designed to unsure the most rewarding lifestyle imaginable.

In conjunction with a series of accentual features; be they rare marble floors or magnificent glass facades; exquisite home fixtures and exotic building materials or technology that enables superior climate control and earthquake protection, no effort or expense has been spared to ensure lasting luxury, comfort, safety and value.

Recognizing that good living is a natural instinct does not make it easily attainable. Al Subeaei Towers stands as an example of advanced architecture and design that presents a new equation for residential tenants, bringing the most luxurious living standards within reach. Inviting families to become part of a distinguished lifestyle, it is an environment that inspires a better way of life. Integrated within eighteen floors of technical and lifestyle offerings, designated living spaces stand out to meet a variety of residential and lifestyle requirements. The residential tower provides homes built to exceed the expectations of their residents. Each unit has been chosen and treated as exclusive. Every floor offers tenants the flexibility of choosing from a diversity of spaces that come complete with stunning panoramic views.

Giving priority to issues which are often compromised, Al-Subeaei Towers presents a well thought-out and truly integrated environment which ensures greater convenience and comfort. In a bustling neighborhood, the complex optimizes the use of its three parking levels, providing spaces for up to 300 vehicles. This ensures swift entry and exit for tenants and their visitors. Parking is distributed with appropriate allocations for both apartment and office tenants. The parking garage even provides quarters for chauffeurs and other domestic helpers.

ADVANCED SAFETY AND SECURITY FEATURESIn meeting the highest safety and security standards, the entire complex is outfitted with fire detectors, alarms and extinguishers at key strategic locations. Furthermore, an advanced close-circuit television (CCTV) network ensures that the entire complex is monitored at all times.
The entire building and its facilities are managed through a state-of-the-art centralized automated control system, which maintains, adjusts and monitors vital functions and activities such as lifts, lighting, security access controls and backup power supplies.

ADVANCED COMMUNICATIONS AN DINTERNET TECHNOLOGY Advancing the latest in technological breakthroughs, the complex extends the highest capabilities for personal and business communications. Residents will enjoy numerous other innovations including access to personalized environment and climate controls via the internet.